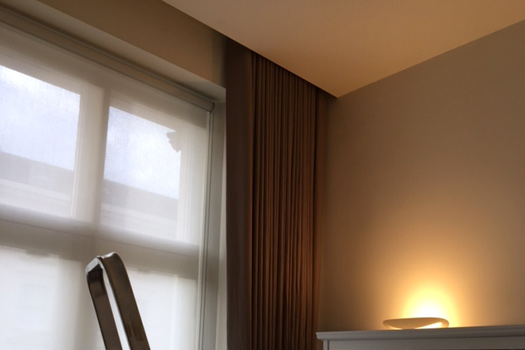 Handmade Curtains
Handmade Blinds
Trimmings & Passementerie
Thomas Davies & Co.
Thomas Davies & Co. was formed in 1992 by Sarah Mackay under her maiden name of Thomas Davies. Sarah is still fully involved in the business and is your first point of contact, ensuring you are very well looked after and satisfied with the level of work undertaken.
A large portion of our clients are professional property investors, often with large property portfolios. In servicing these clients we often deal with Central London property agents such as Chestertons, Domus Nova.
TD London What We do
Services
We make & fit handmade curtains & Roman blinds with curtain tracks and poles to suit the weight of items. These can be electric to work with existing home automation or be stand alone electrically operated curtain or blind tracks that need to be powered due to in accessibility or for increased security when the occupant is absent from the property.
We supply & fit all types of blinds, electric, roller, Venetian, pleated, panel & vertical.
We supply & create to order trimmings, tie backs & Passementerie as well as supply fabrics from many fabric houses,
And we will

upholster & re upholster headboards, chairs, sofas, pelmets & most other items.

And we make cushion covers often with specific quantities of feather to down interior pads which makes the cushions really luxurious & of a size to suit.
If td &Co can be of service please contact Sarah for an initial Estimate.
Working for